Multihead Weighers for weighing (filling machines)
Dedicated to packing machines for weighing all kinds of food and non-food products with high speed and accuracy.
Multi-head filling scales, made of stainless steel for easy cleaning and maintenance.
Touch-Screen.
Mixing up to 4 product in one Multihead Weigher.
Full integral control.
Top cone load cell for feeding control.
Bucket capacity control, display real bucket level.
Single vibrator control to ease combinations.
Bucket and combination over-weight control.
Product alarm, standby when lack of product.
Empty bucket alarm, detects bucket failure.
Auto-zero alarm, detects stucked product.
Combination alarm, avoid bad combinations.
Staggered dump, to avoid balls in the tube.
Fast draining, open all bucket at same time.
Up to 5 kg. per bucket, 0.1 grams of precision.
Manifold dumps with auto-compensation.
weight stability control, assures correct weighing.
Full step-motor control, reverse, double clamp.
Step-motor sensor failure detection.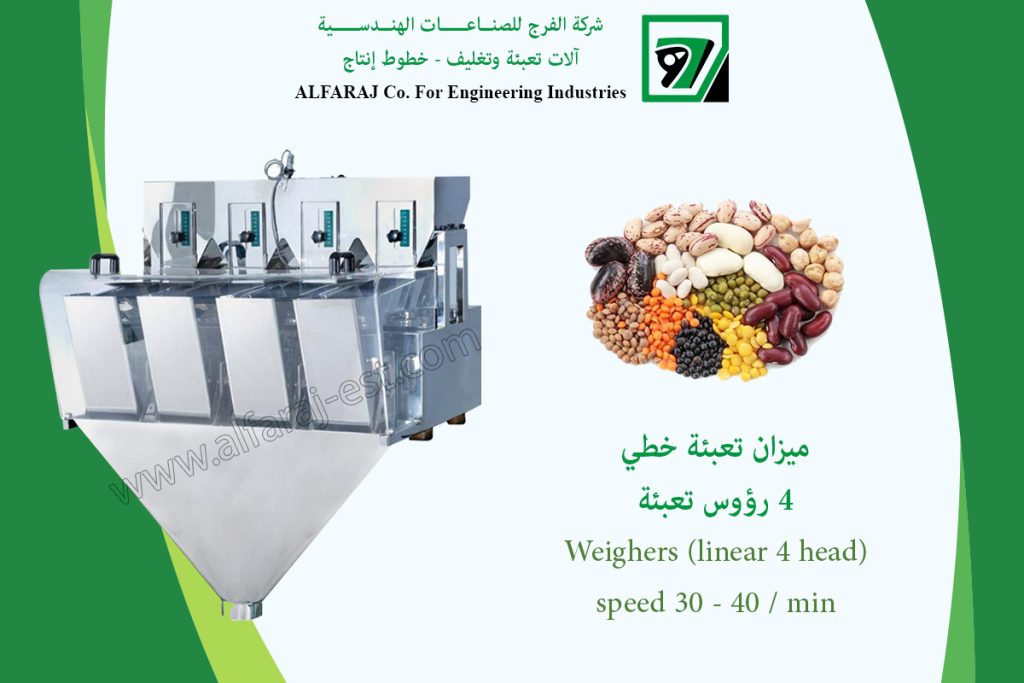 Weighers (linear four head)
speed 30 – 40 / min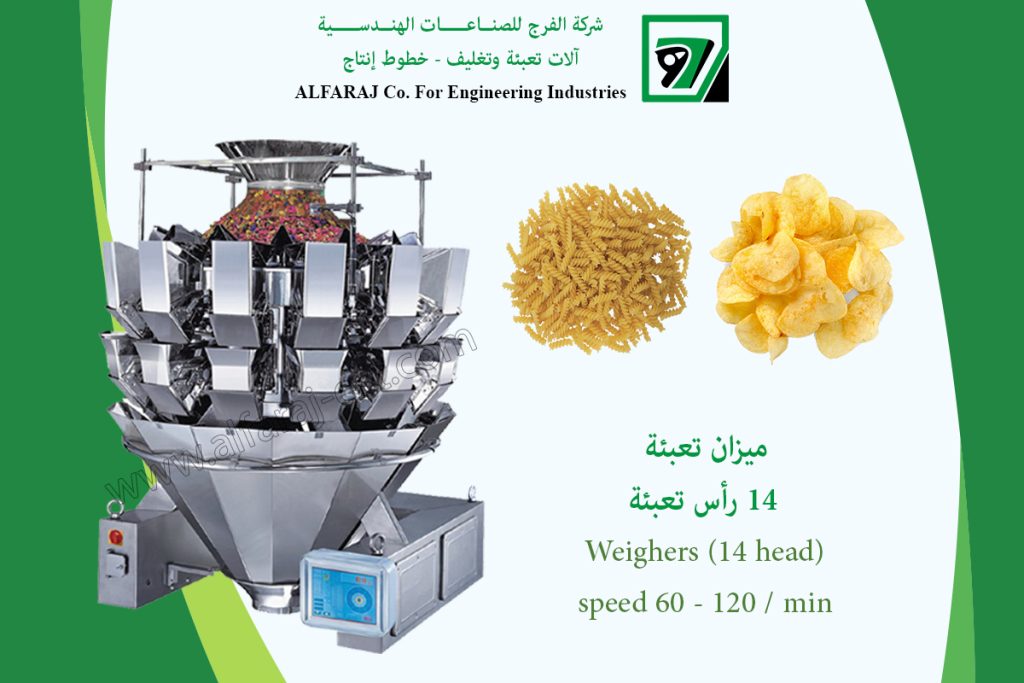 Weighers (14 head)
speed 60 – 120 / min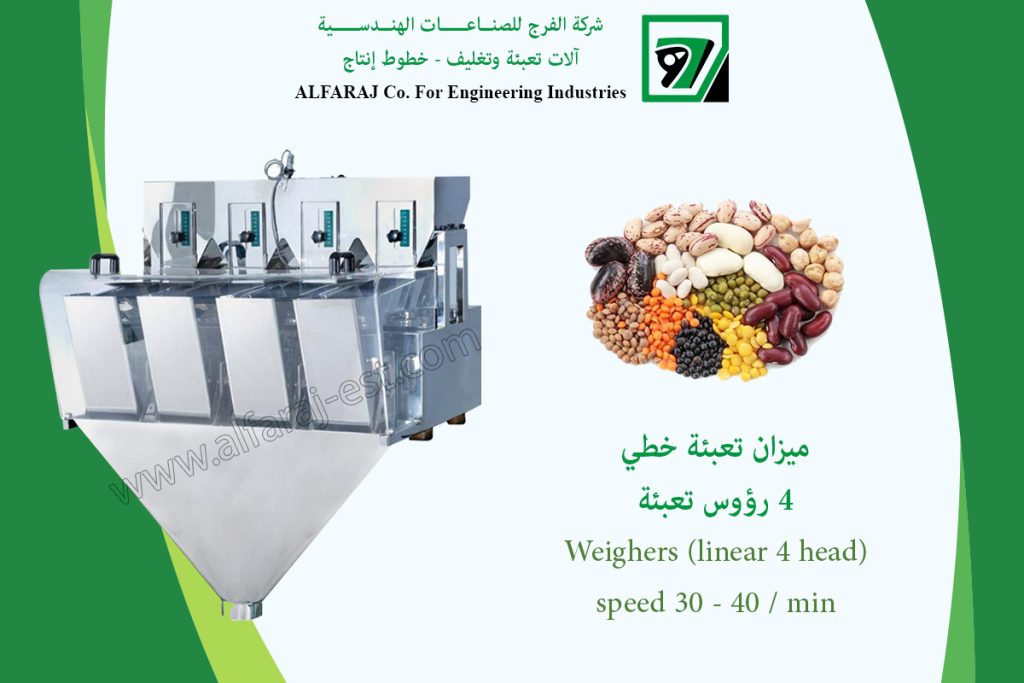 Weighers (linear four head)
speed 30 – 40 / min
Contact us and ask your question. Find your request with us
ALFARAJ Co. For Engineering Industries location on Google Maps